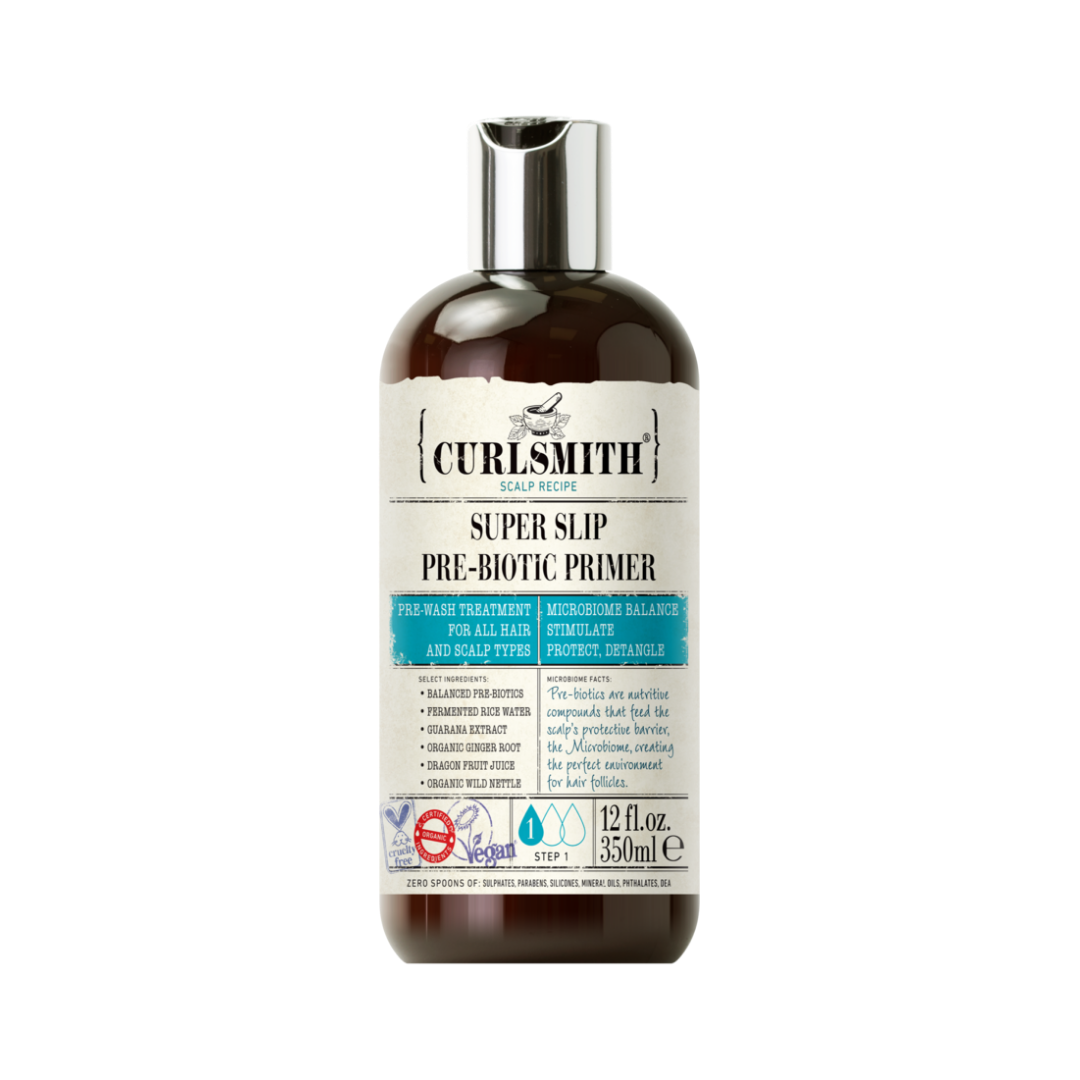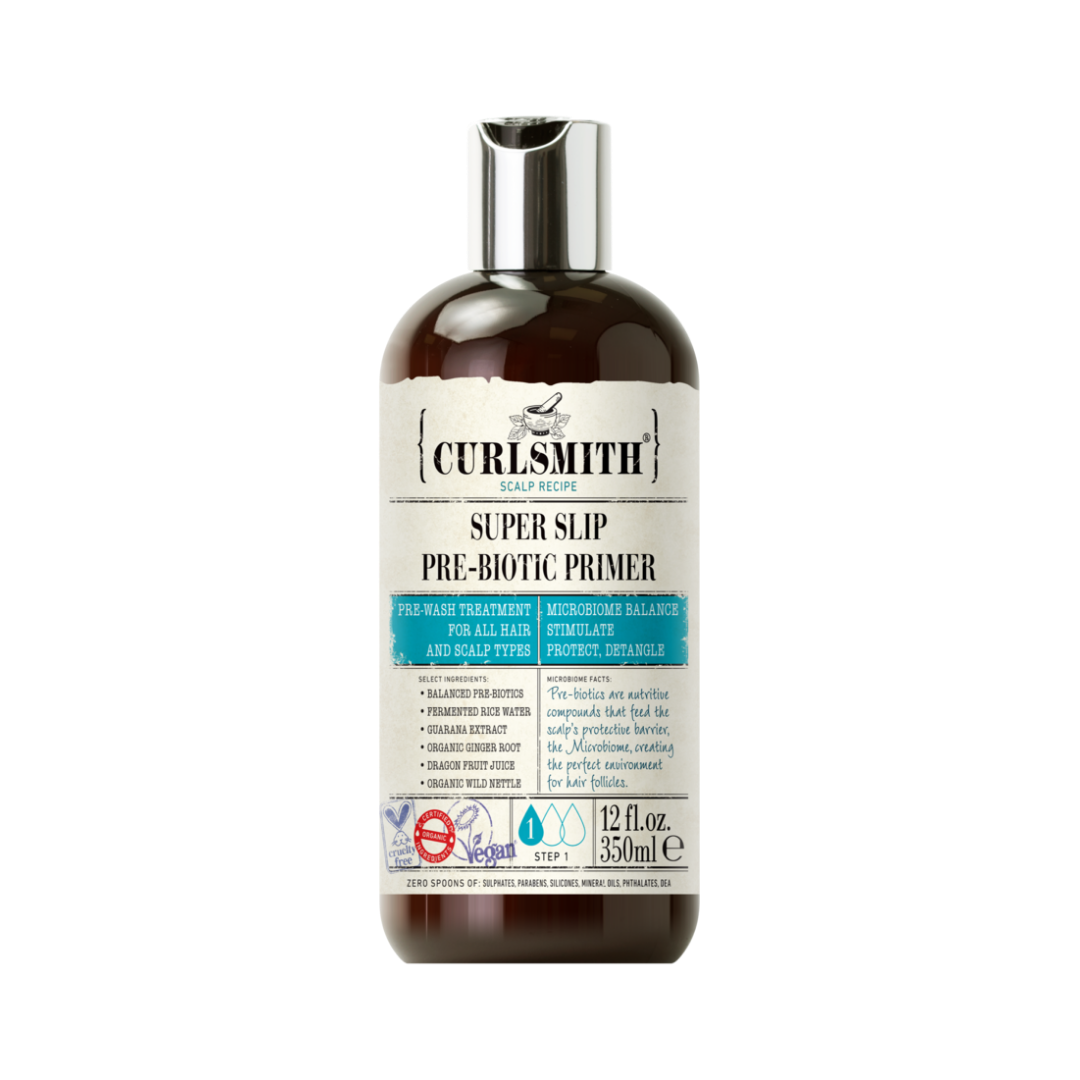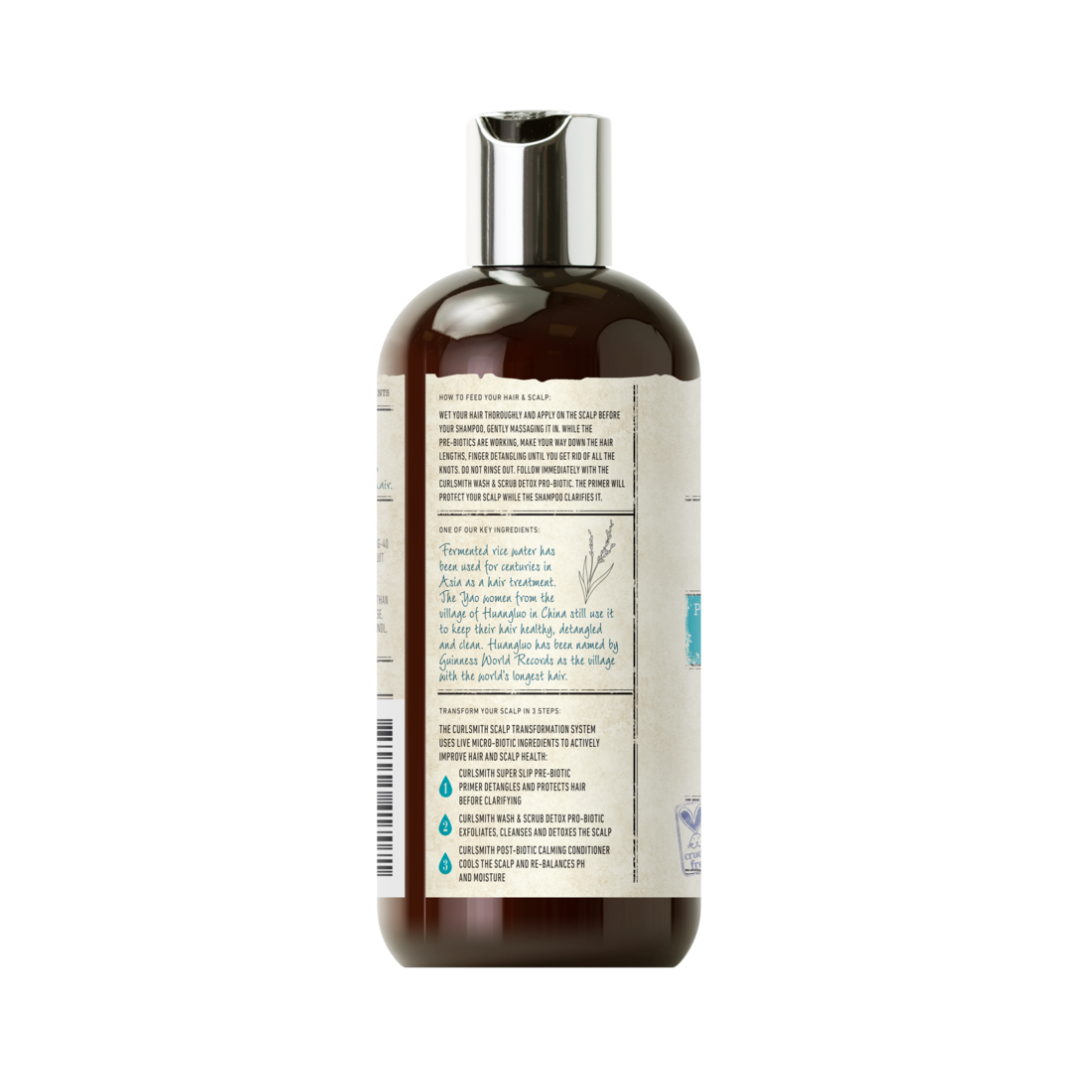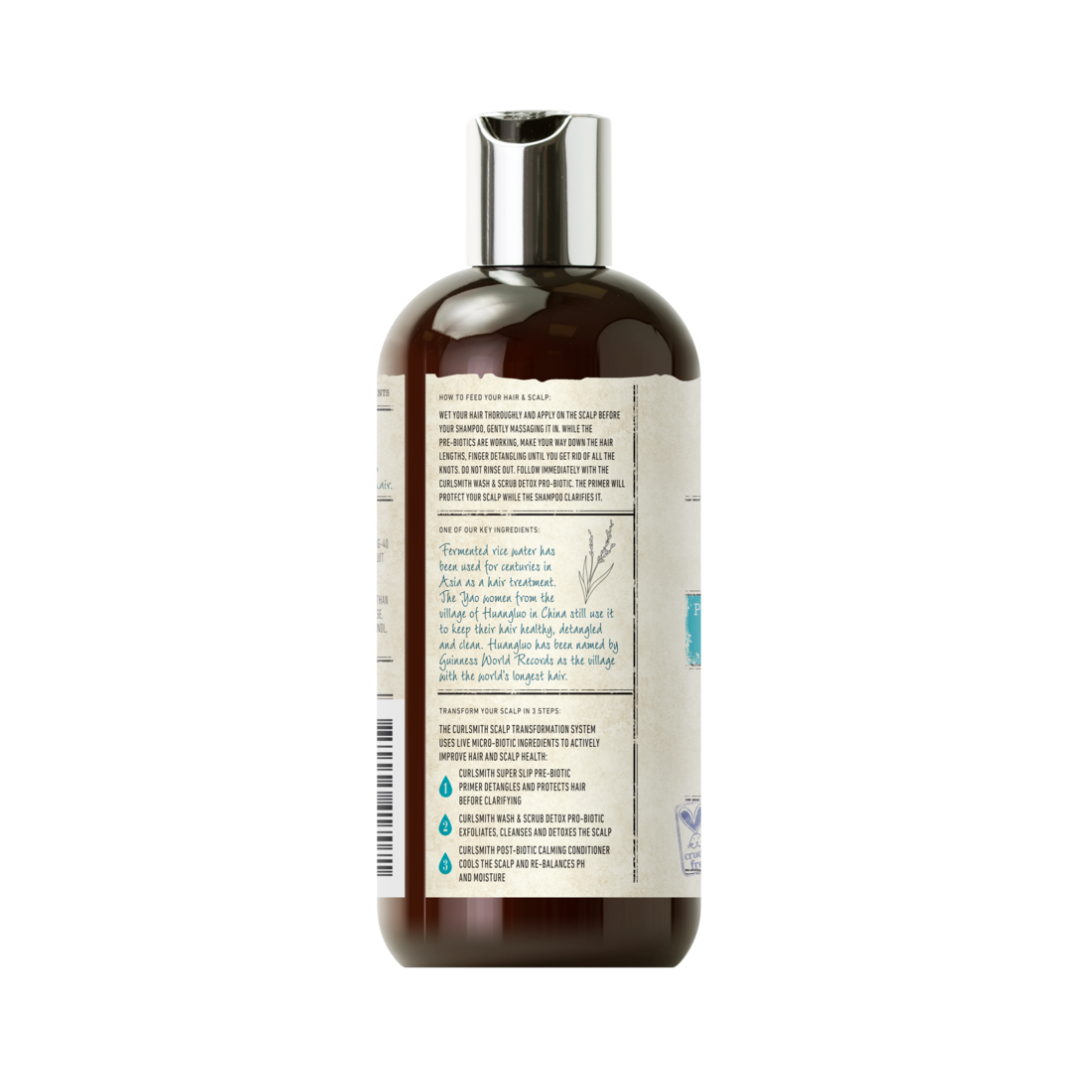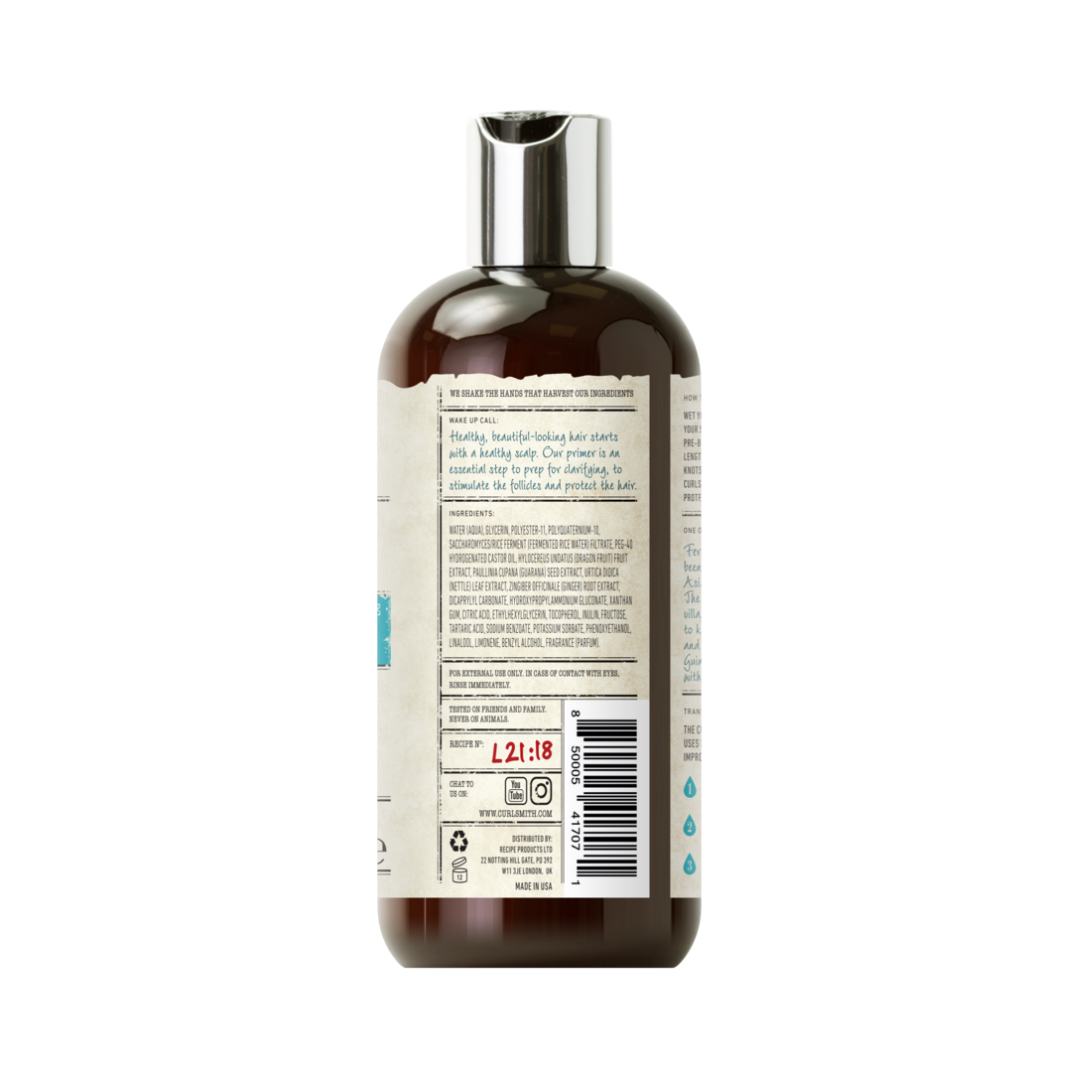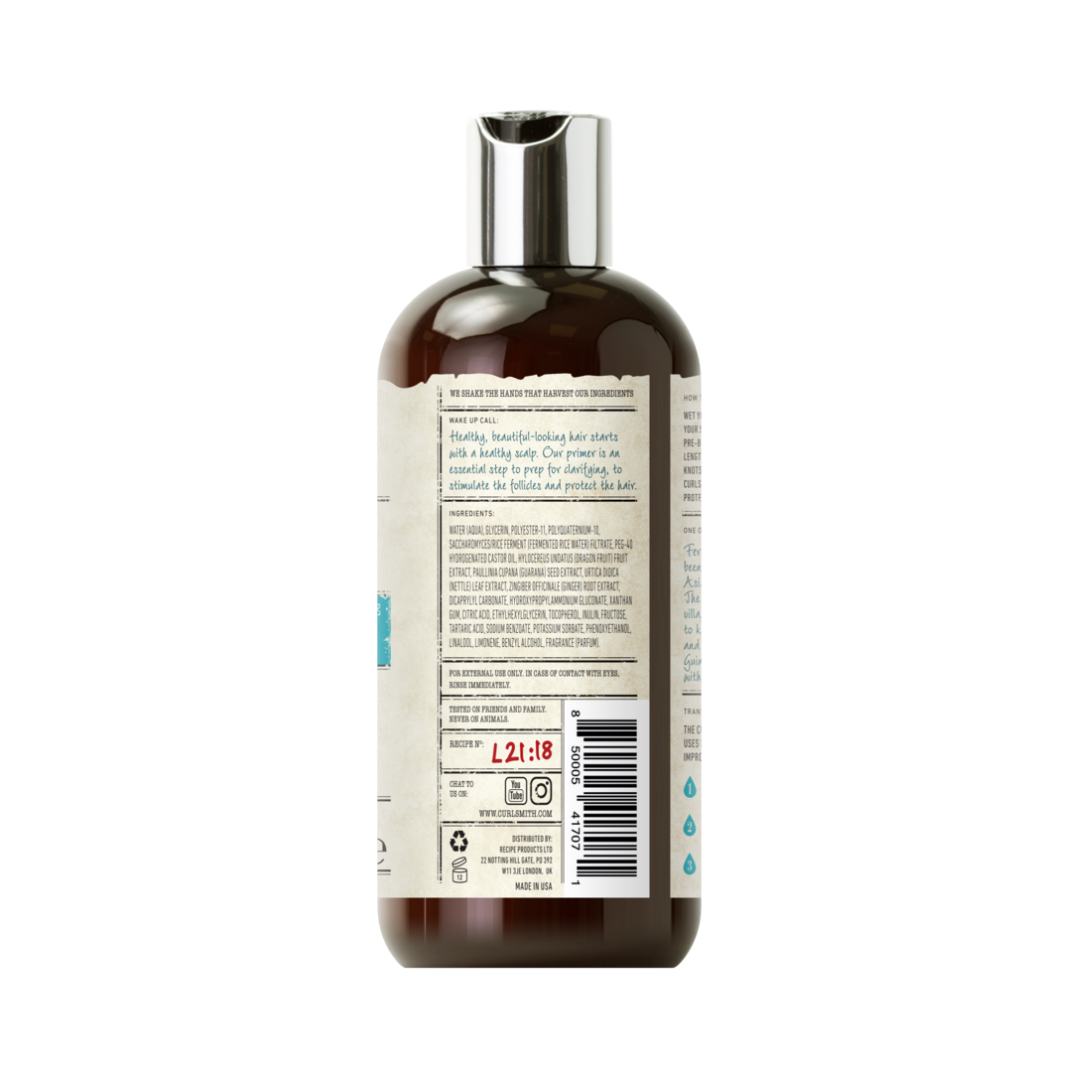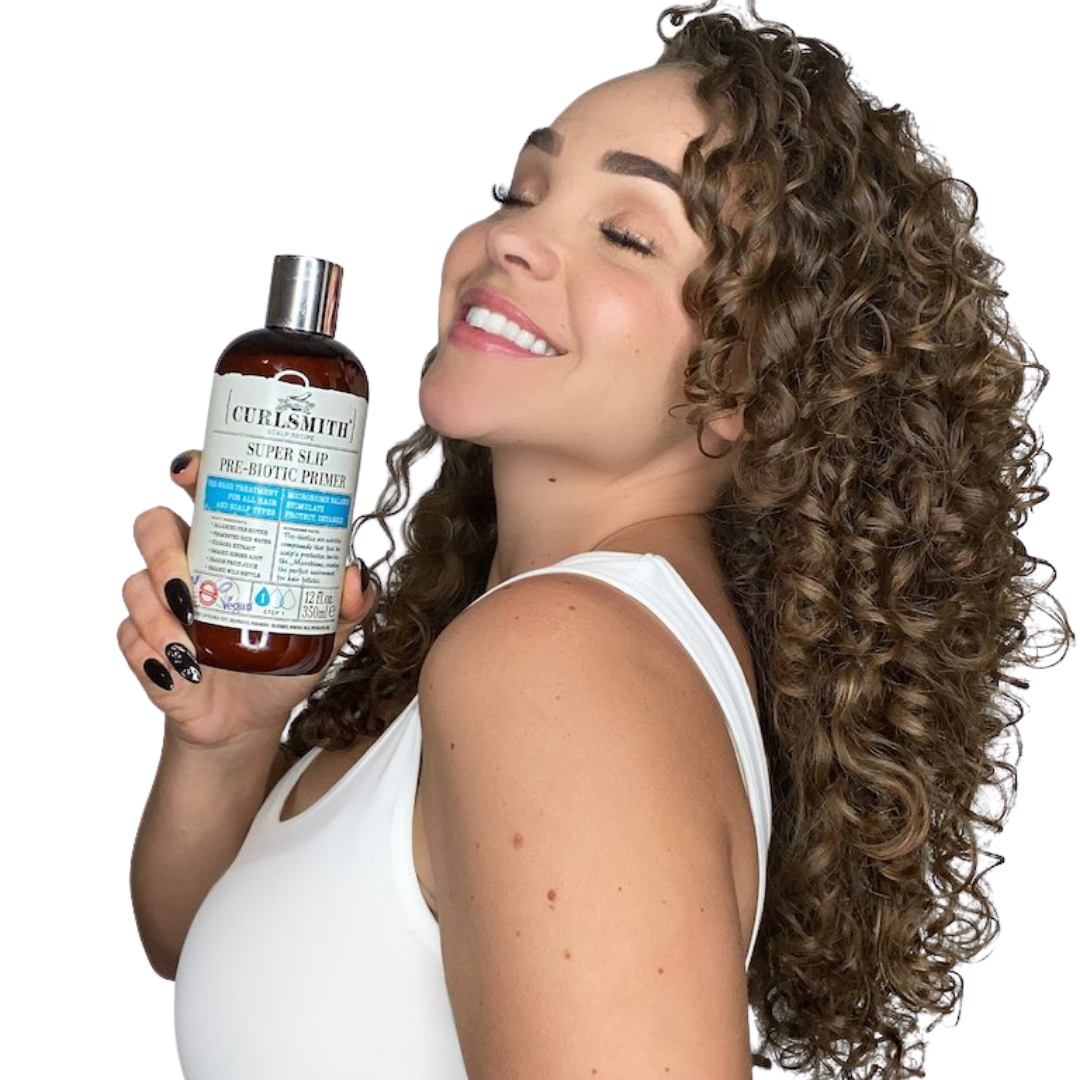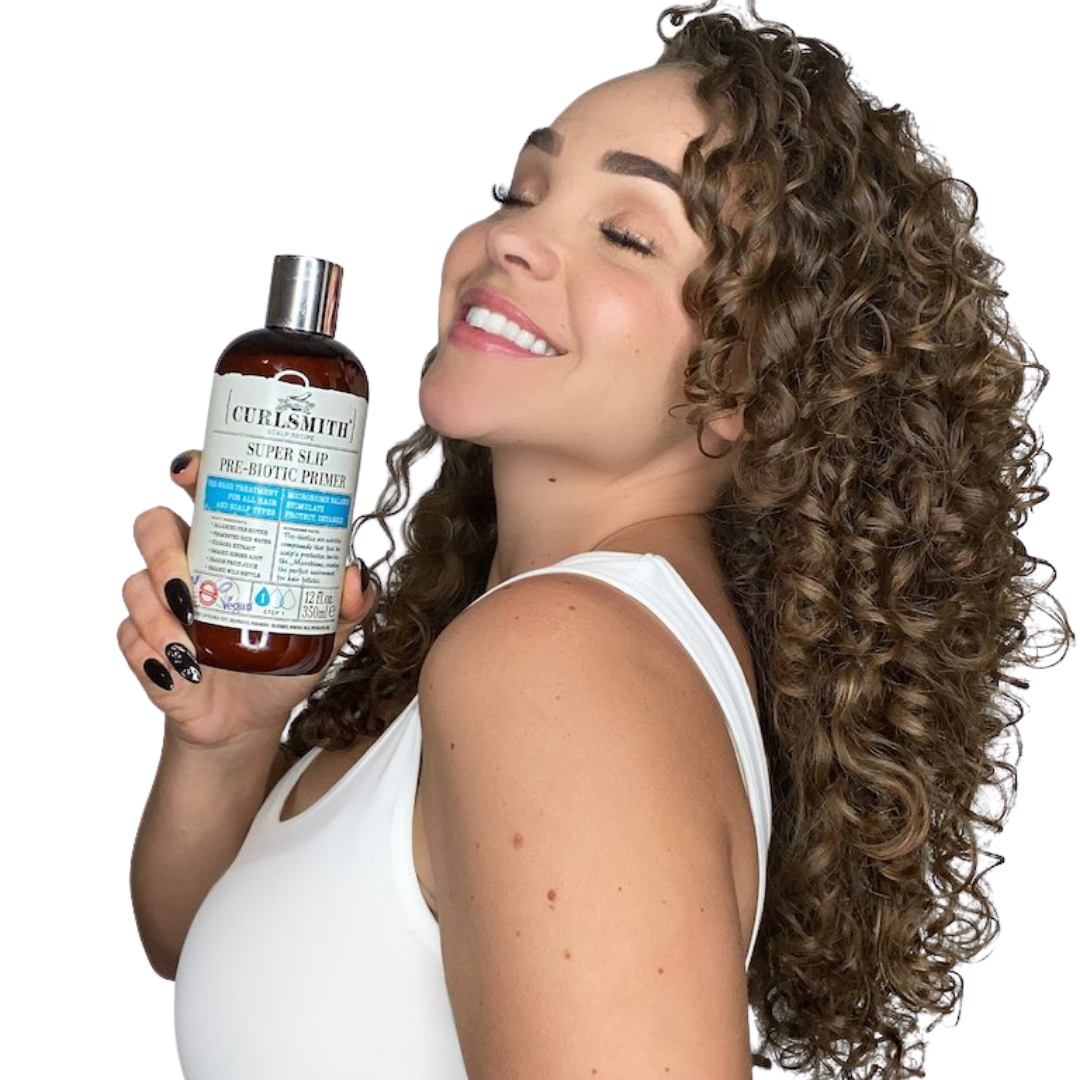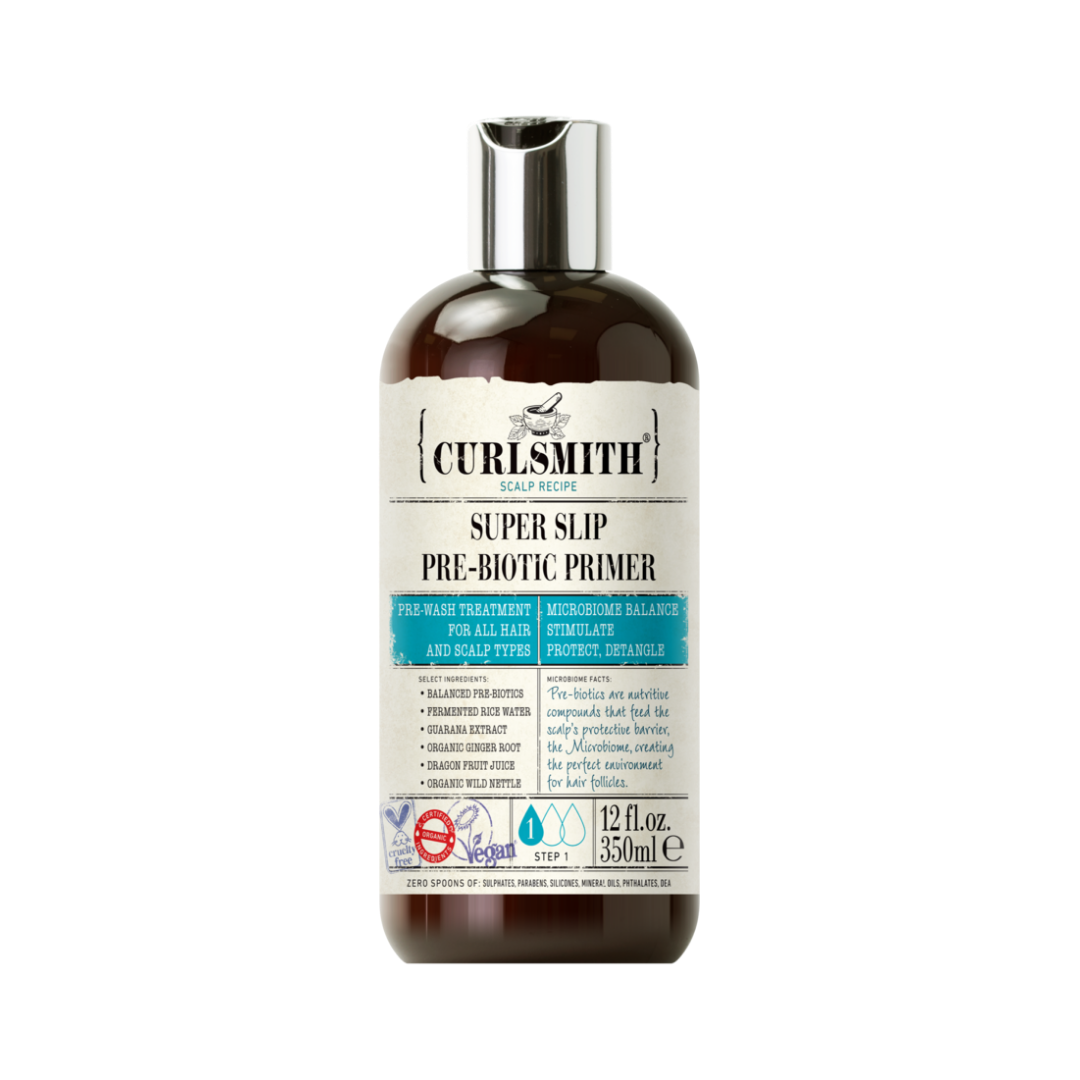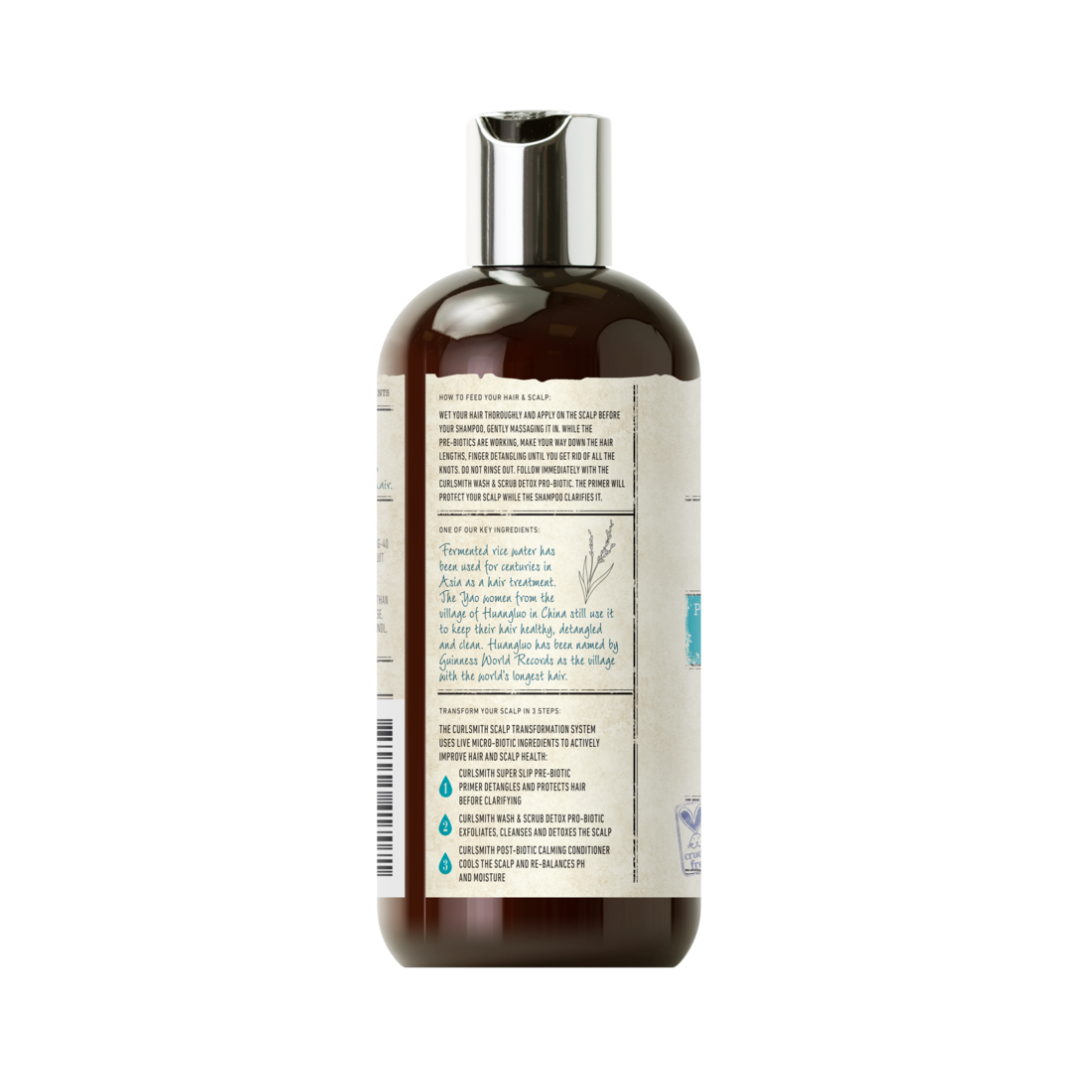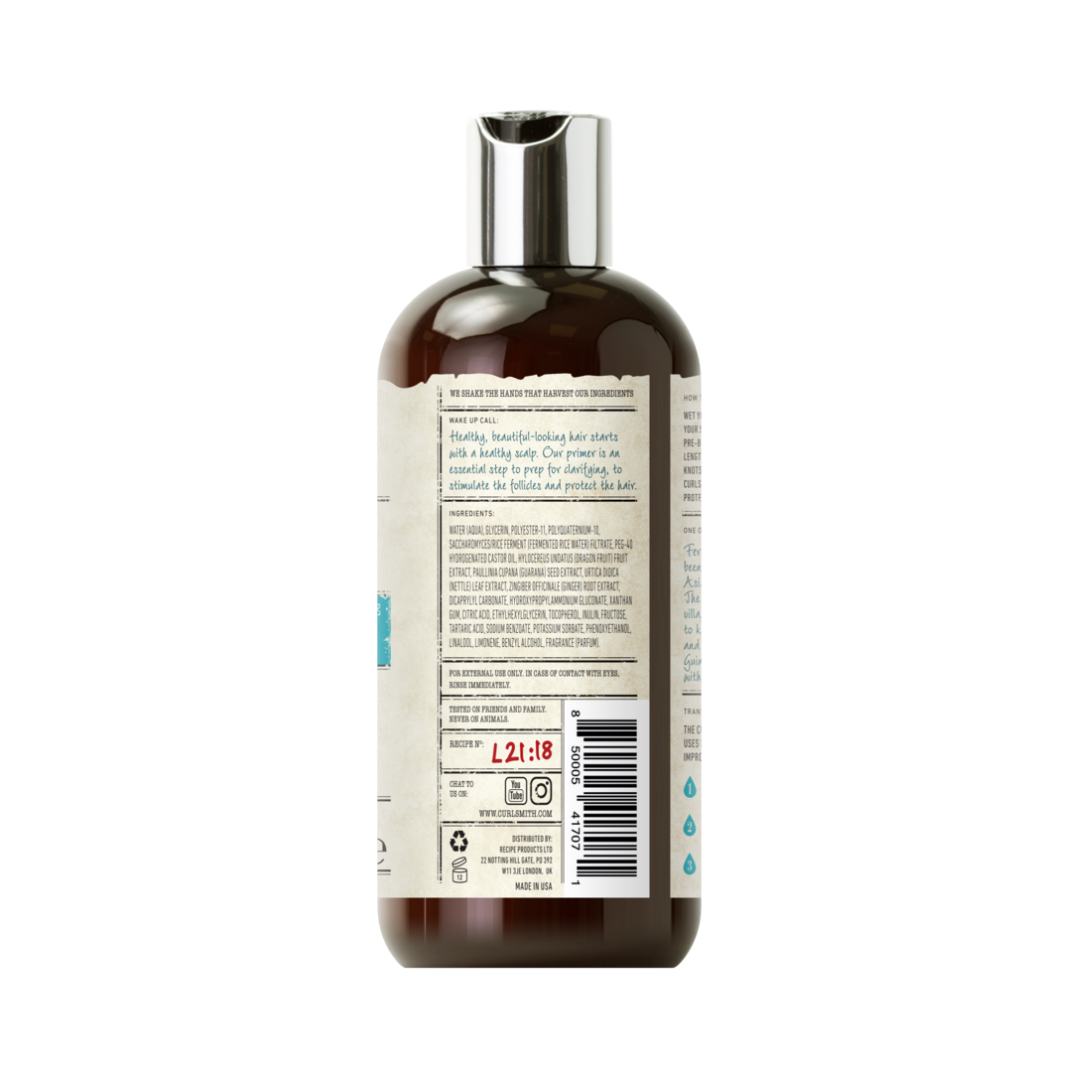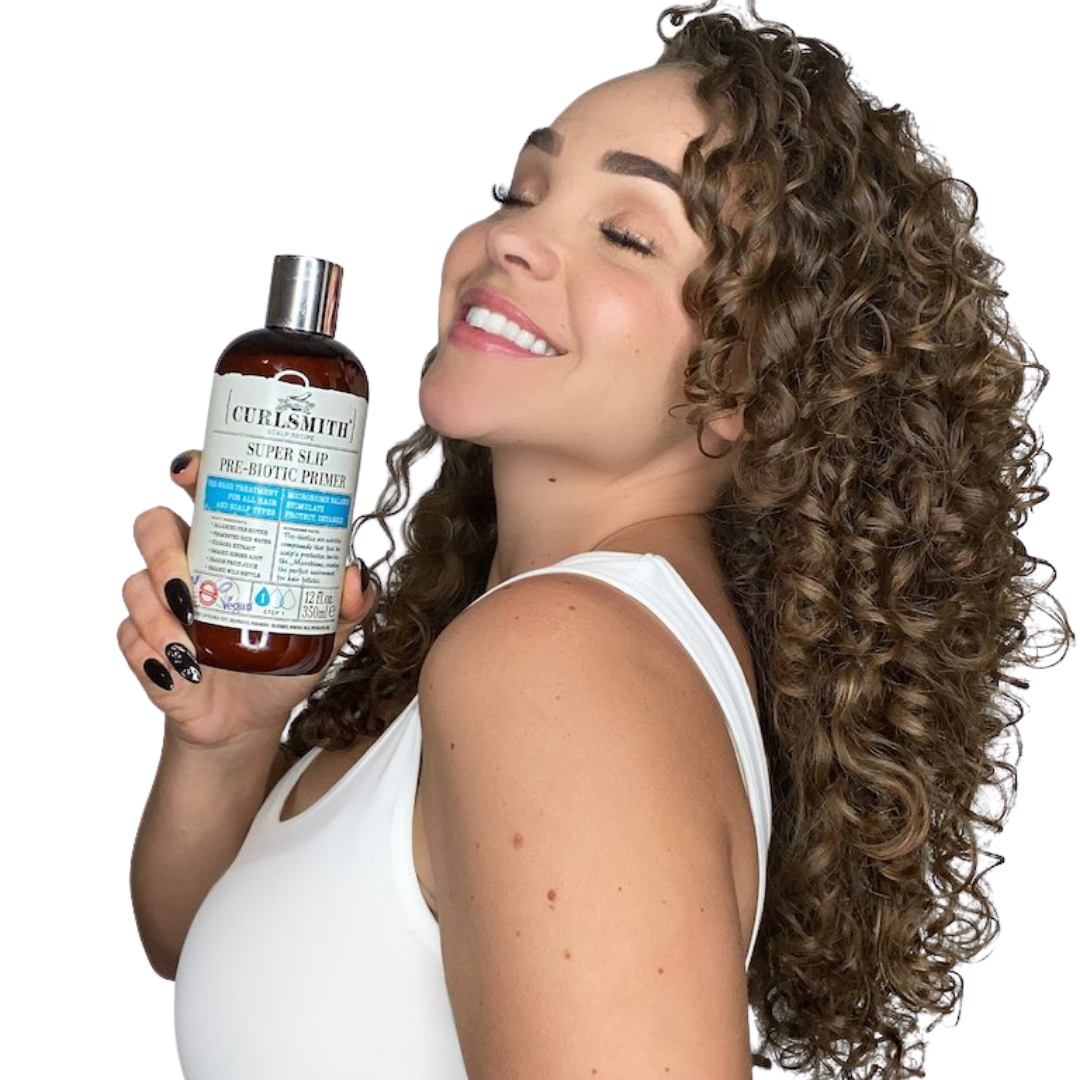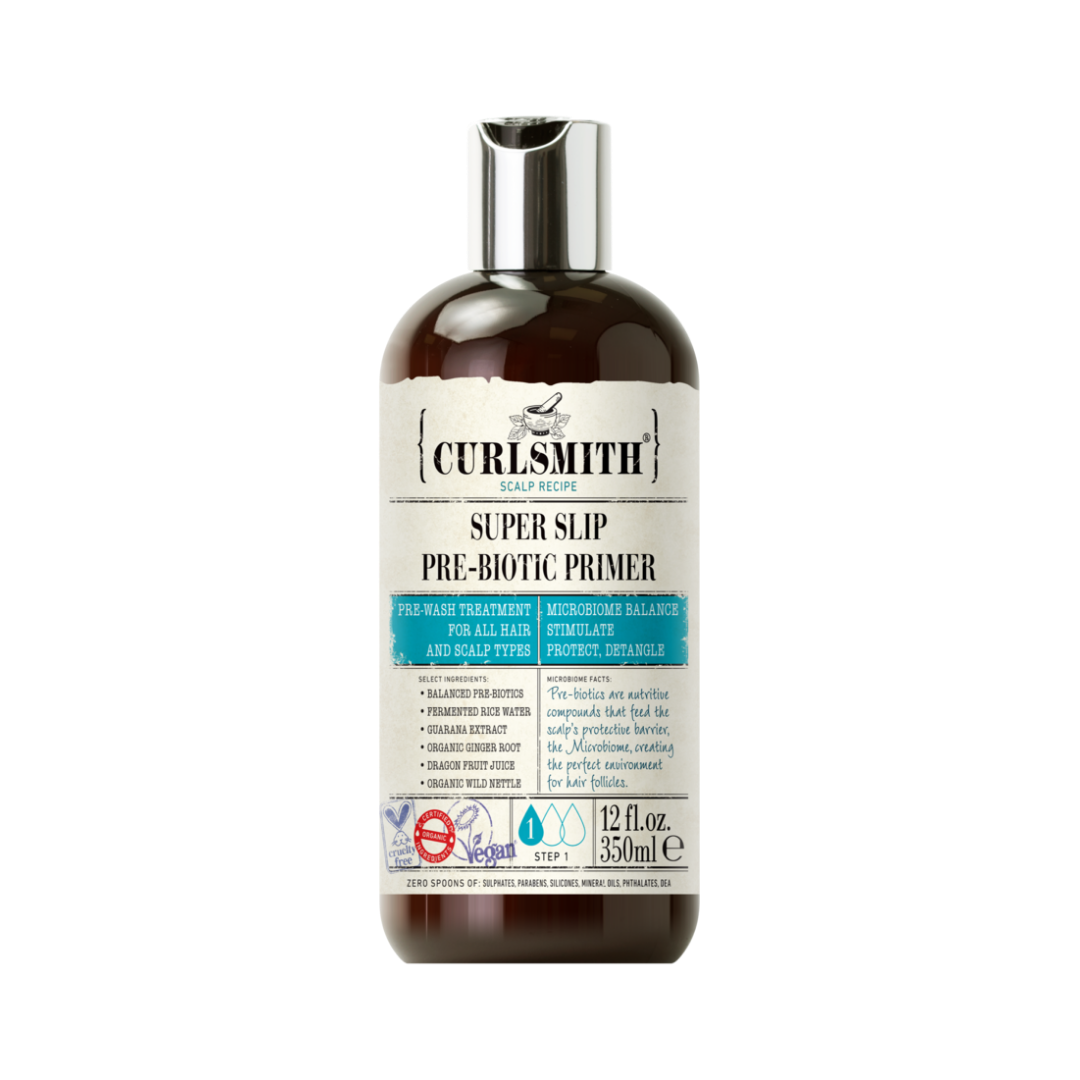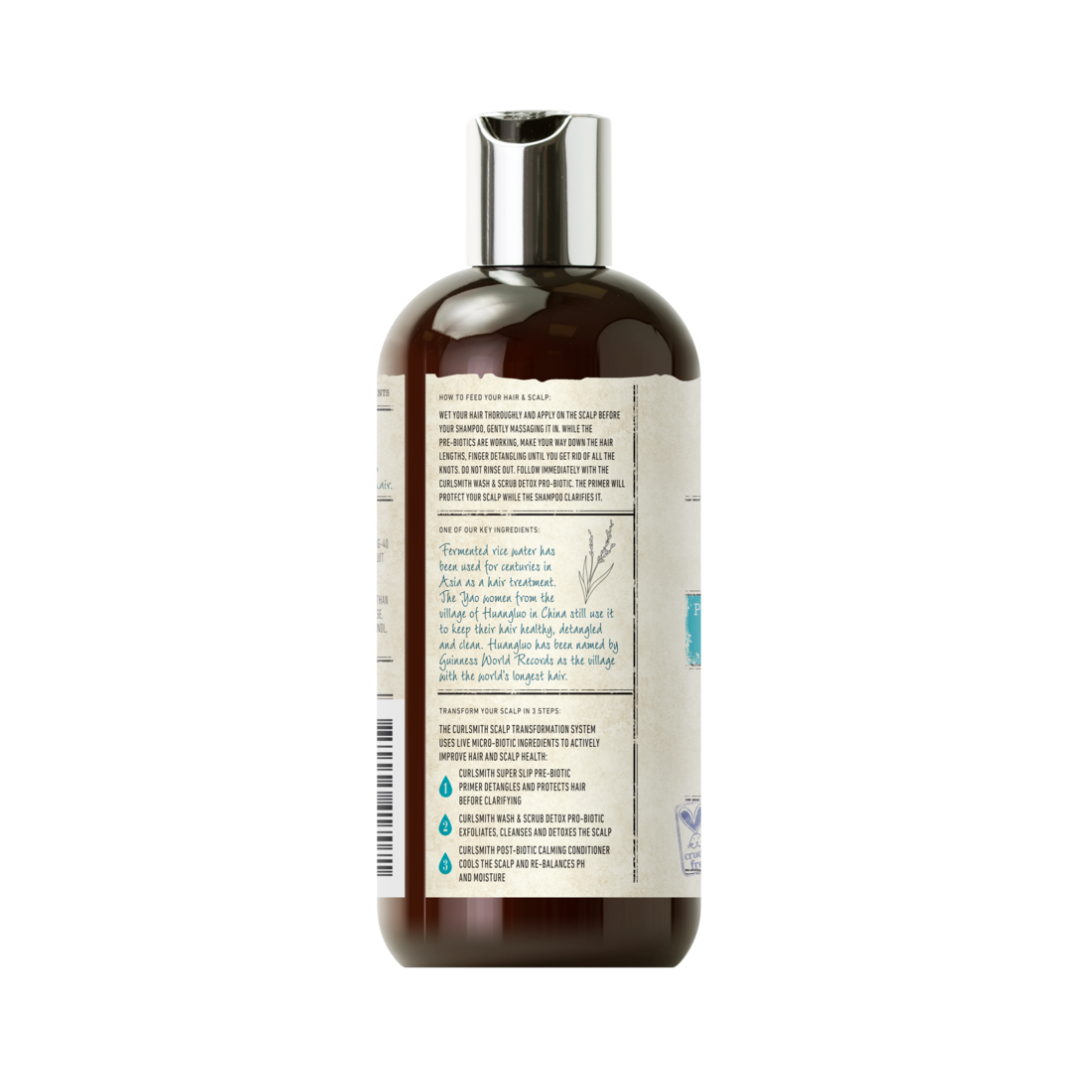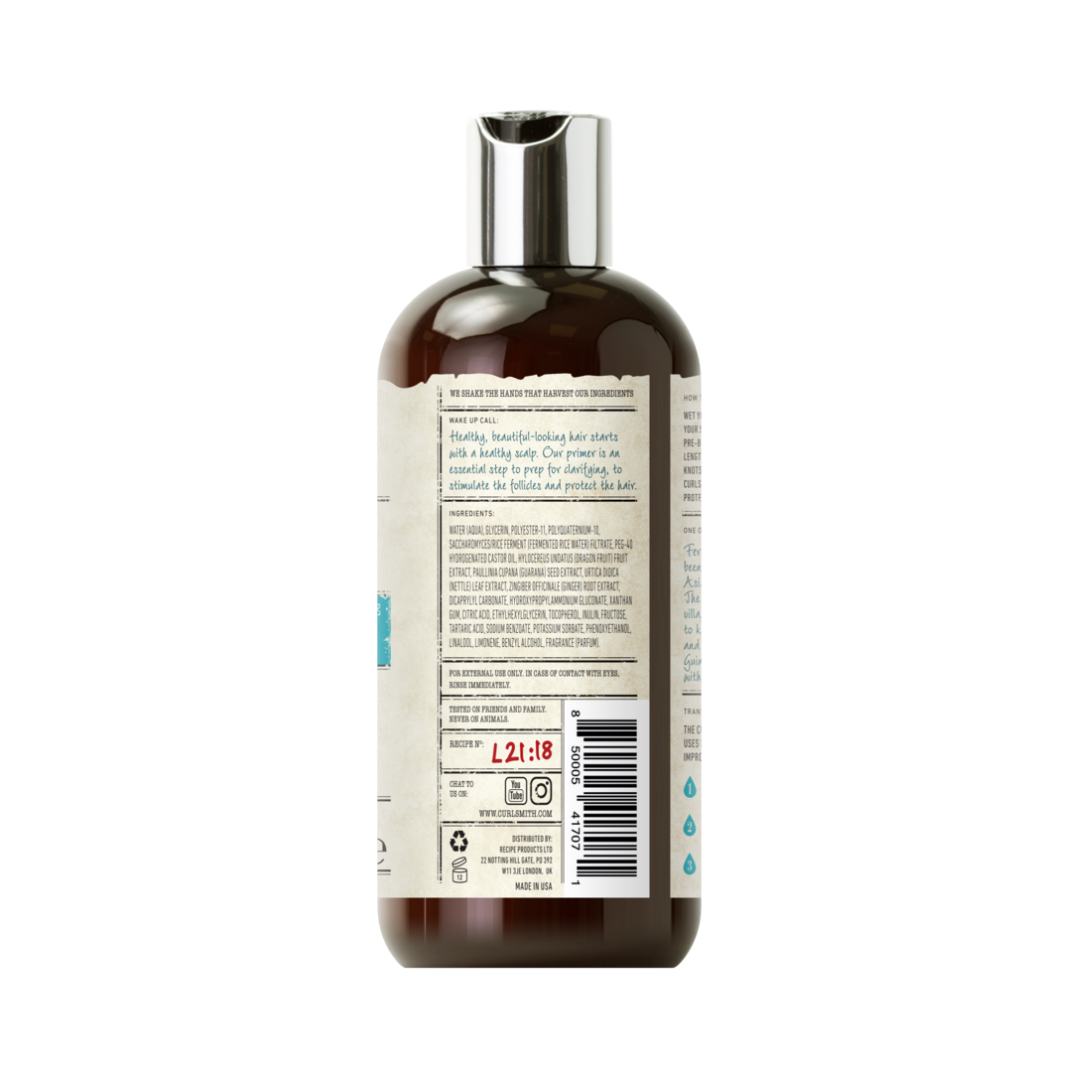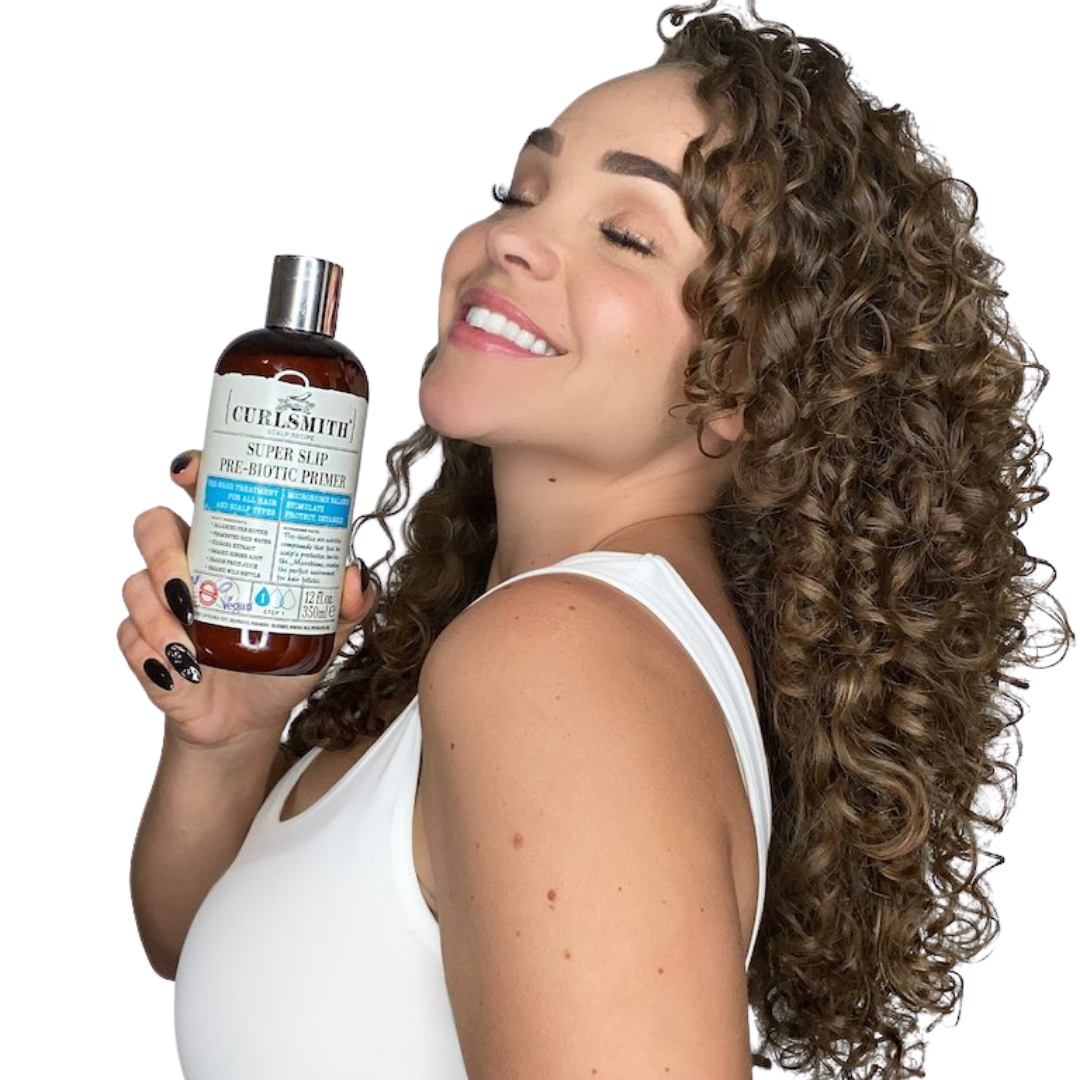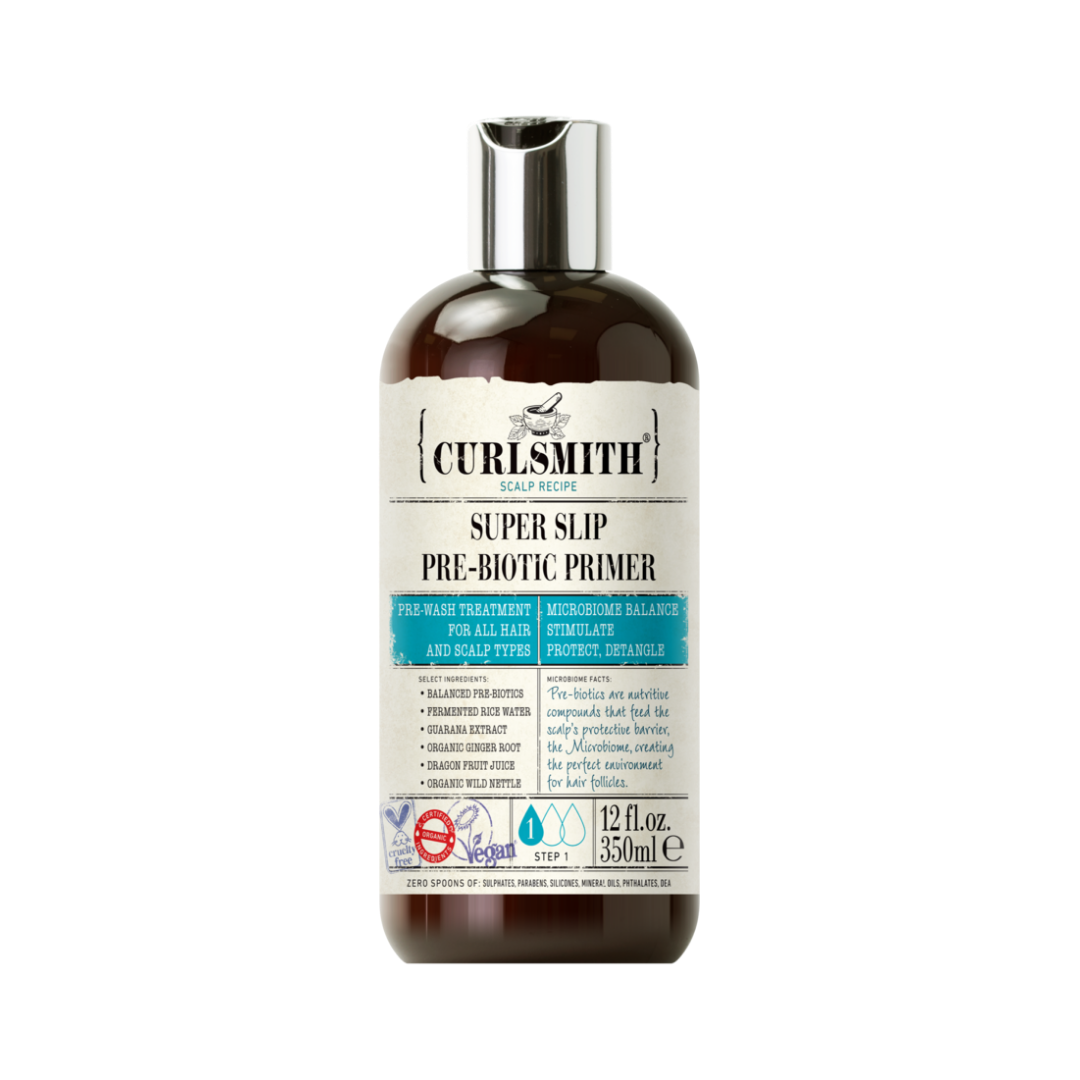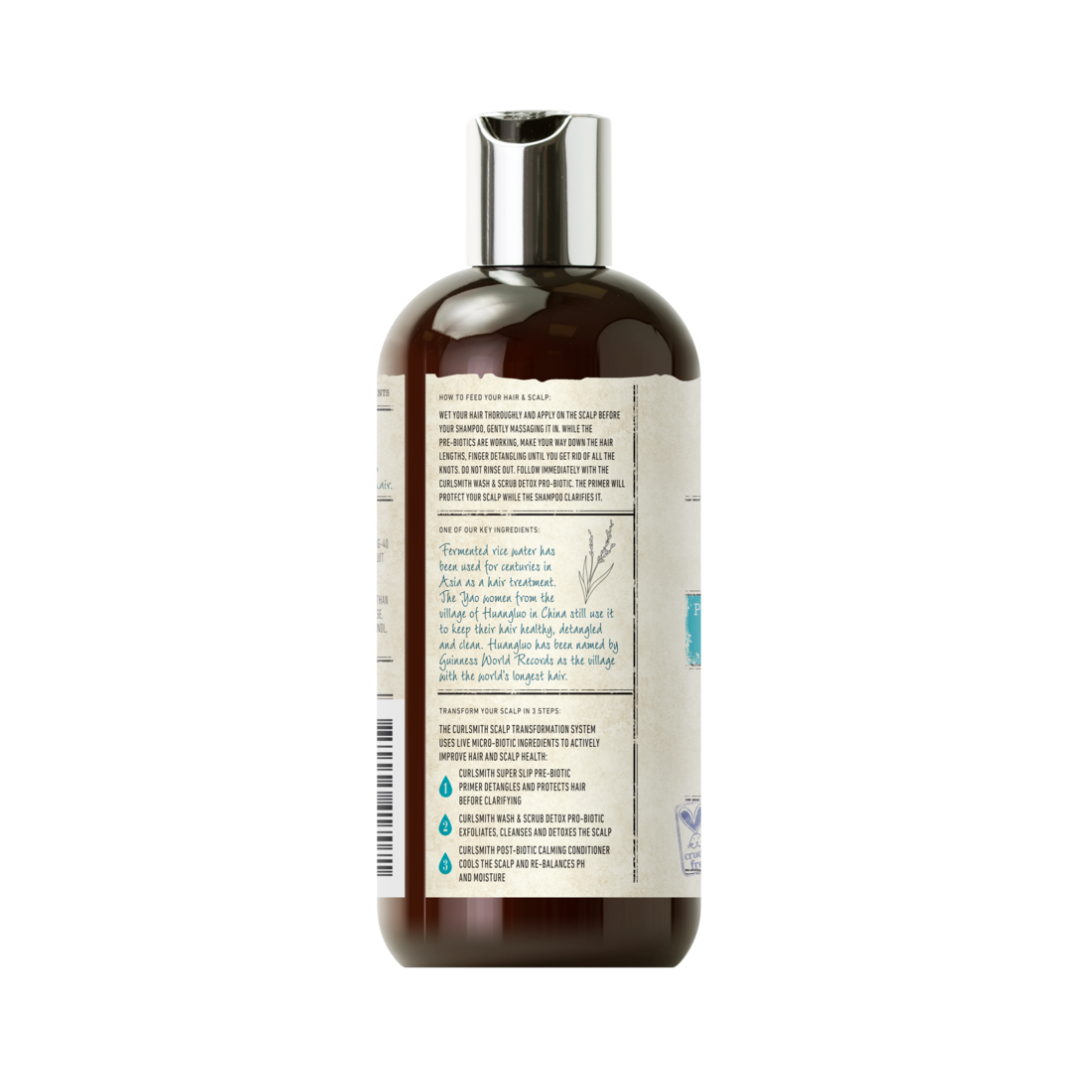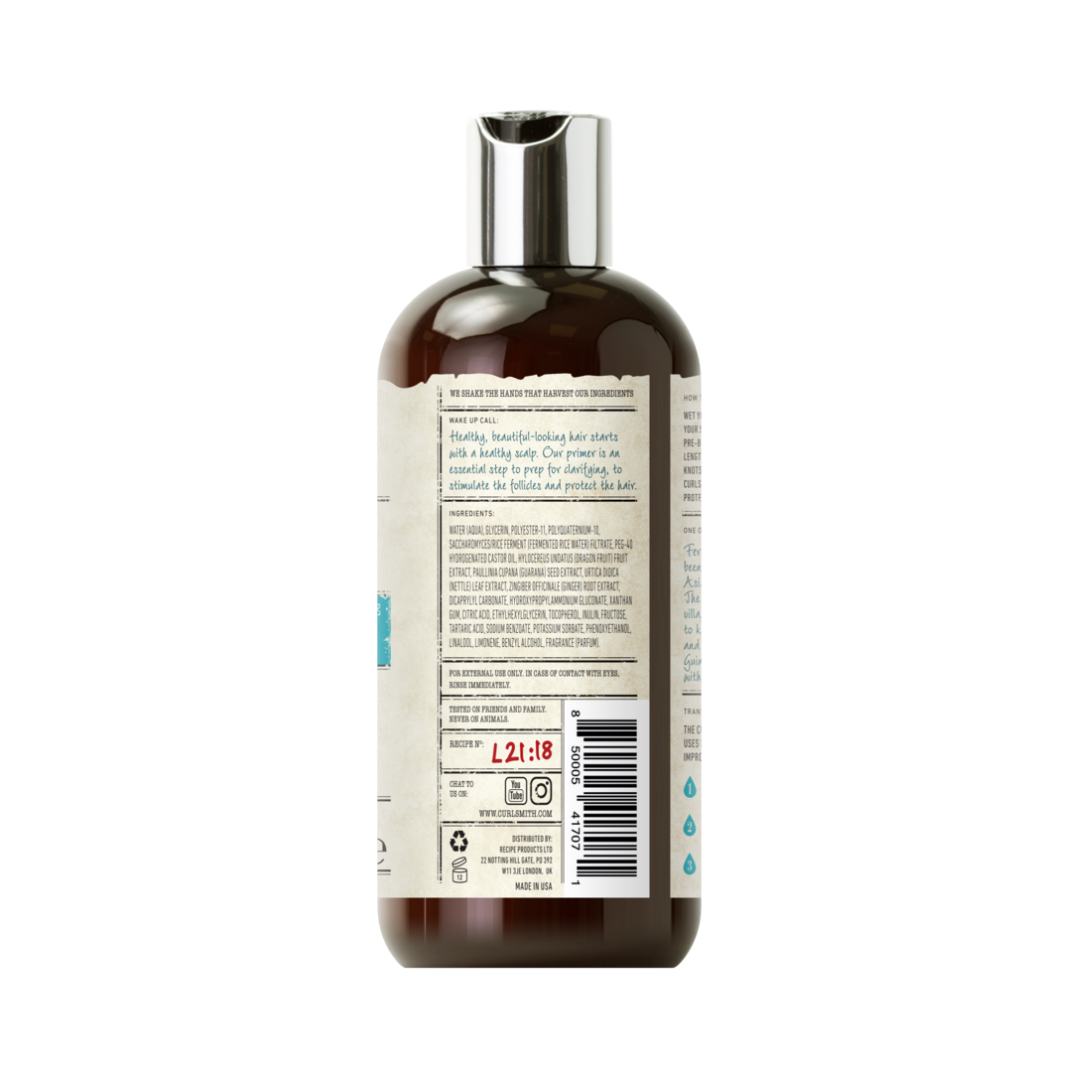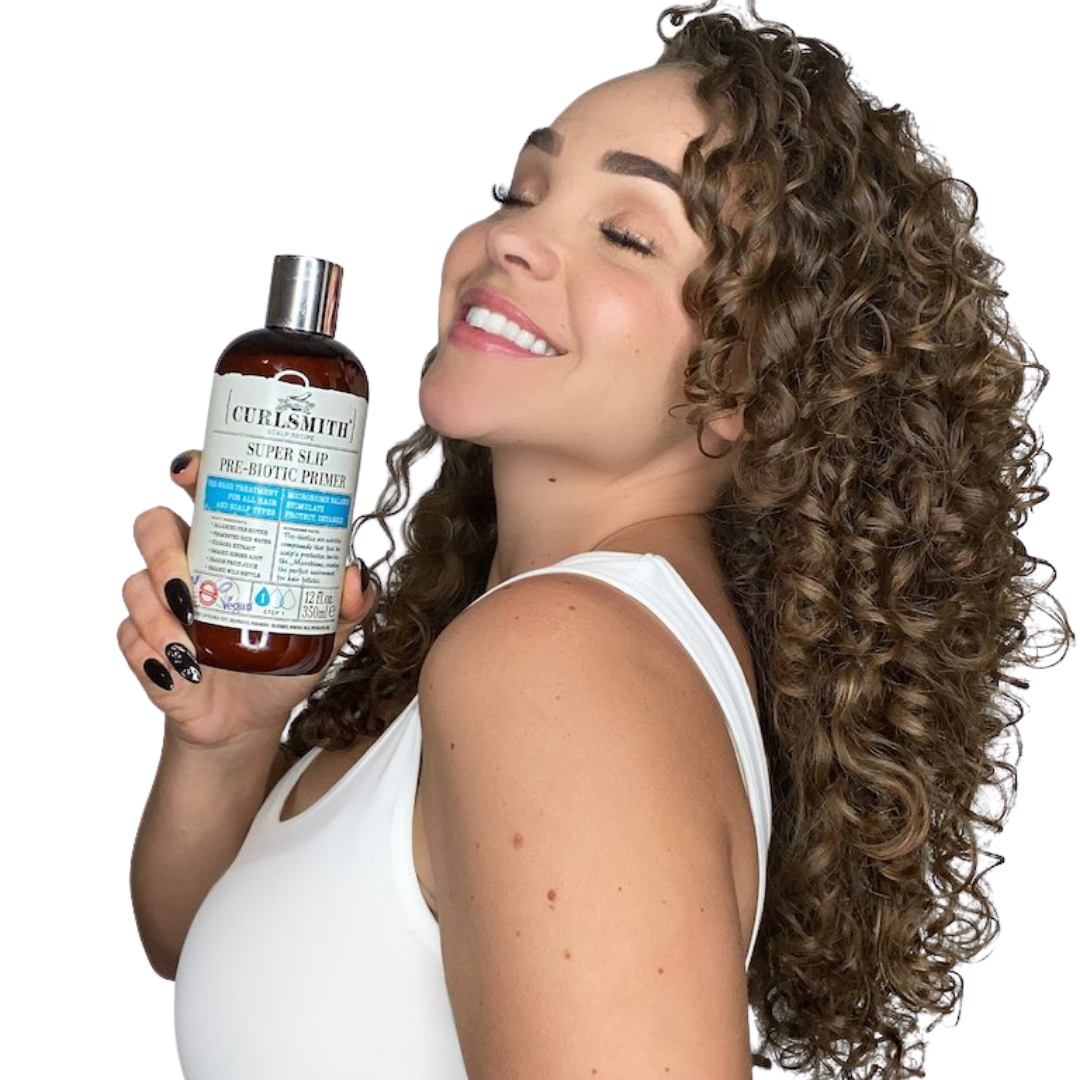 Curlsmith Super Slip Pre-Biotic Primer
Healthy, beautiful-looking hair starts at the scalp. Our Super-Slip Pre-Biotic Primer contains balanced pre-biotics, nutritive compounds that feed the 'good bacteria' which form the skin's protective barrier, called the Microbiome. This helps create the perfect environment for hair follicles, strengthening the scalp's barrier and prepping it for clarifying. This is why using a pre-wash is so important. Use this Biotic Primer as a base and apply the Curlsmith Wash & Scrub Detox Pro-Biotic directly on top of it, without rinsing first, to keep your hair smooth and detangled.

The Pre-Biotic Primer is the 1st step in the Curlsmith Scalp Transformation System, which balances the scalp's microbiome creating the optimal environment for hair follicles.


Wet your hair thoroughly and apply the product directly onto the scalp before your shampoo, gently massaging it in. While the pre-biotics are working, make your way down the hair lengths, finger detangling until you get rid of all the knots. Leave on for 1 minute. Apply the Curlsmith Wash & Scrub Detox Pro-Biotic, directly on top of the primer, without rinsing. The Pre-Biotic Primer will nourish and protect your scalp while the Pro-Biotic Scrub clarifies it.
ZERO SPOONS OF: Sulphates, Parabens, Silicones, Mineral Oils, Phthalates, DEA.

INCI: WATER (AQUA), GLYCERIN (PLANT DERIVED), POLYQUATERNIUM-10, DICAPRYLYL CARBONATE, PEG-40 HYDROGENATED CASTOR OIL, SACCHAROMYCES/RICE FERMENT FILTRATE (FERMENTED RICE WATER), HYLOCEREUS UNDATUS (DRAGON FRUIT) FRUIT EXTRACT, PAULLINIA CUPANA (GUARANA) SEED EXTRACT, URTICA DIOICA (NETTLE) LEAF EXTRACT*, ZINGIBER OFFICINALE (GINGER) ROOT EXTRACT*, FRUCTOSE, INULIN, HYDROXYPROPYLAMMONIUM GLUCONATE, HYDROXYPROPYLGLUCONAMIDE, POLYESTER-11, XANTHAN GUM, CITRIC ACID, ETHYLHEXYLGLYCERIN, TARTARIC ACID, TOCOPHEROL, POTASSIUM SORBATE, SODIUM BENZOATE, PHENOXYETHANOL, LINALOOL, LIMONENE, BENZYL ALCOHOL, FRAGRANCE (PARFUM).